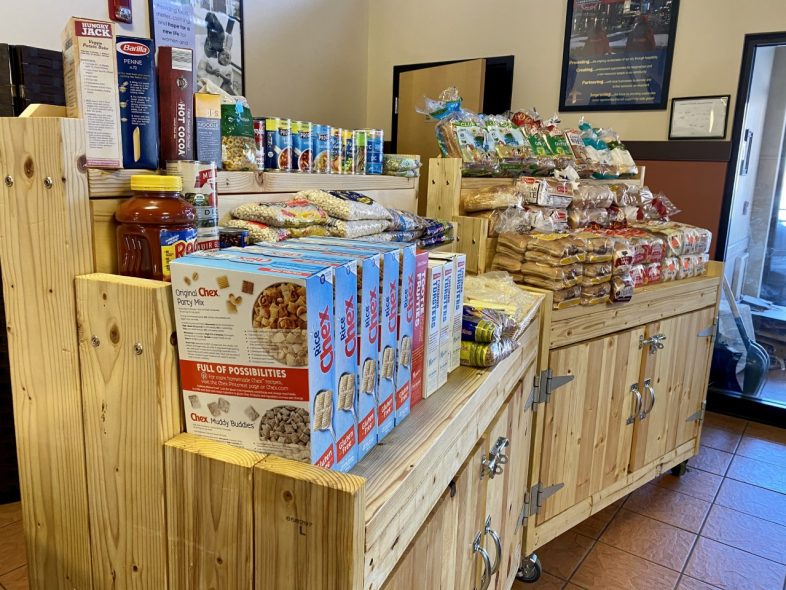 These beautiful farm stands, built at City Mission, are now located at our Dining Center. Guests from the community can select items they need when they pick-up their to-go meals for dinner. All the items are donated by wonderful City Mission partners! So far, we've distributed over 1,500 bags of groceries to individuals and families in our community!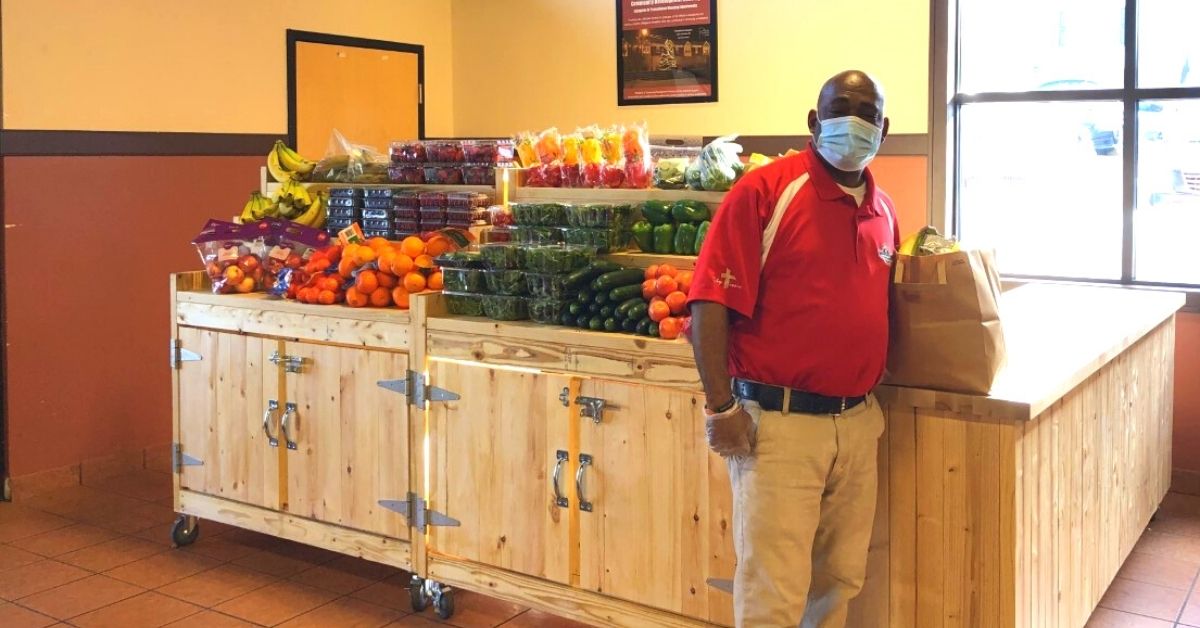 A special part of this ministry is that our Ambassadors are available to talk with our guests and help in anyway possible. If someone is struggling with finding housing or if they need assistance with clothing, our Ambassadors can immediately connect them to the resources they need! It's a great way for the Ambassadors to give back and use their skills during this pandemic.
A big thank you to everyone who has contributed food items that are helping to feed hungry men, women and children in our community!