FEED THE

HUNGRY

Filling Empty Stomachs and Hearts
In 2022, 210,796 meals were served to hungry men, women and children in our community. On average, we serve more than 500 meals every day!
We provide breakfast, lunch and dinner for our residents each day. Monday through Saturday, from 5PM-6PM, we serve a meal for members of the community-- anyone can come to receive something to eat!
In addition, we have bagged lunches available at our Welcome Center (427 Hamilton Street Schenectady NY 12305) if someone missed one of our scheduled meals or arrives in the middle of the night when the Dining Center is closed.
MEAL TIMES AT OUR DINING CENTER
512 Smith Street Schenectady NY 12305 Get Directions
Community meals are served Monday - Saturday from 5PM-6PM.
Bagged lunches are available 24/7 at the Welcome Center (427 Hamilton Street Schenectady NY 12305)
Download our "Free Meal Card"
that contains several options throughout Schenectady to receive food throughout the week.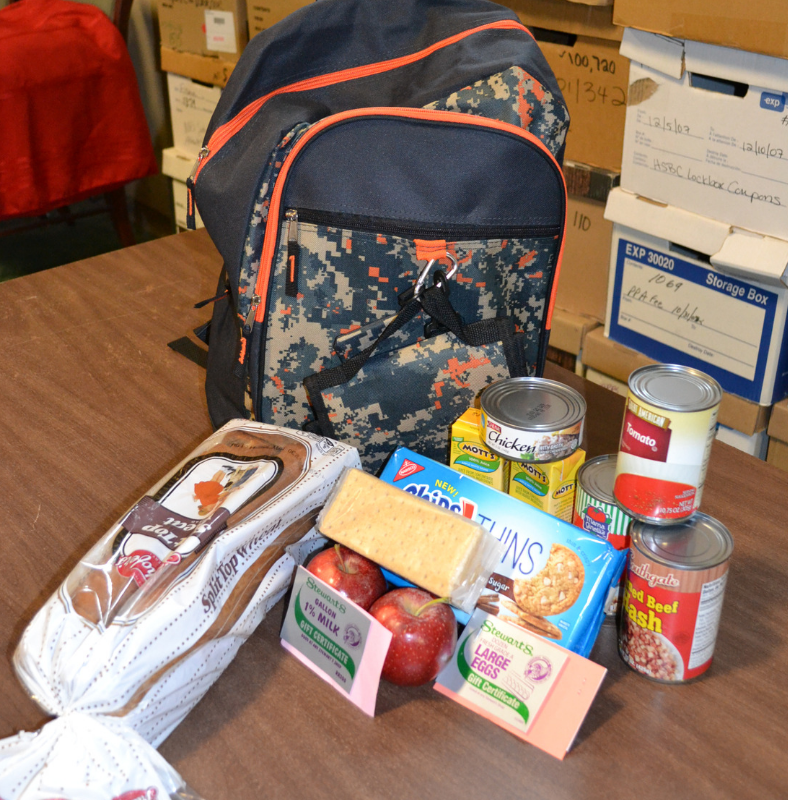 WEEKEND BACKPACK PROGRAM
Sadly, many children in our community don't have enough to eat on the weekends. Through a partnership with The Schenectady Foundation, MVP Health Care, SEFCU, Regional Food Bank of Northeastern NY, Whitson's, Price Chopper, The Schenectady City School Foundation and many individual donors, we've been able to help over 1,200 children have enough to eat on the weekend!
In addition, there are measurable outcomes reflecting the impact of this program. The schools report that the children are more attentive and doing better with their school work. Attendance and grades have improved, disciplinary referrals have decreased and parents have reported that these bags truly do make a difference in helping to spread their food budget!