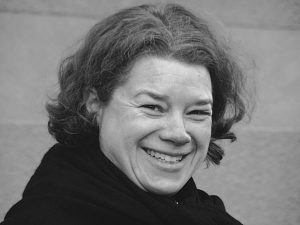 Have you ever felt lost? Wandering through life… confused… discouraged… without hope that things can get better.
Mary, a resident of our Family Life Center, knows what that feels like. Recently, she became homeless for the first time —a situation she never thought she would face. Please take a moment to read her heartfelt note of thanks for people like you who helped her when she was lost and provided a warm and safe place for her to live.
To all who donate to City Mission,

I never thought I'd find myself homeless… but then, who does? Upon my husband's heath in 2015, I discovered he had cancelled our life insurance policies. I lost my house and my beloved pets.

Someone suggested that I come to the Family Life Center at the City Mission. I was able to move into one of the apartments and recently began the one year program, Bridges to Freedom.

Because of your donations, I am able to feel safe, productive and oh so grateful. I am developing a greater understanding of a God I never really knew. I cannot even begin to tell you how many lives your donations change!

I am eternally grateful to you all.

MARY, FAMILY LIFE CENTER RESIDENT
Today, Mary is no longer lost. She is surrounded by people that love and care about her. Each day, she is learning new skills and developing a place for her future.
*Names and photos are occasionally changed to protect the privacy of our residents, but this a real story of someone you have helped.*