DISCIPLESHIP

AND LIFE SKILLS

Transforming Lives
Our programs teach residents new skills that will help them on their journey to sustainability. Staff and volunteers work together to equip men and women with the tools they will need to be successful in the future.
THE REBUILD PROGRAM
Program Length: Up to 90 days
Focus of Program: The Rebuild Program is an introductory program to help men and women examine their behaviors, attitudes, and desires to identify where change needs to occur. Our team will help them to acquire the skills needed to make those changes. There is also a strong focus on helping residents to acquire important documents (driver's license, social security card, birth certificate, etc.)
BRIDGES TO FREEDOM
Program Length: 12-15 months
Focus of Program: The Bridges to Freedom program is a life-skills and discipleship program that addresses the reasons behind why someone is homeless. Volunteers and staff facilitate group classes and take a holistic approach to strengthening each area of a participant's life (physical heath, financial well-being, spiritual and relational health, etc.). Participants work with employment coaches to create a place for future work. Our goal is to help men and women find healing from their past and hope for the future.
RESIDENT ADVOCATES
For both programs, residents will have access to a Resident Advocate who will provide guidance in developing a plan to gain the needed resources for restoration and sustainability.
Our resident advocates are an important part of the healing process as they listen, encourage, and empower men and women to take the next steps in their journey.
CELEBRATING GRADUATIONS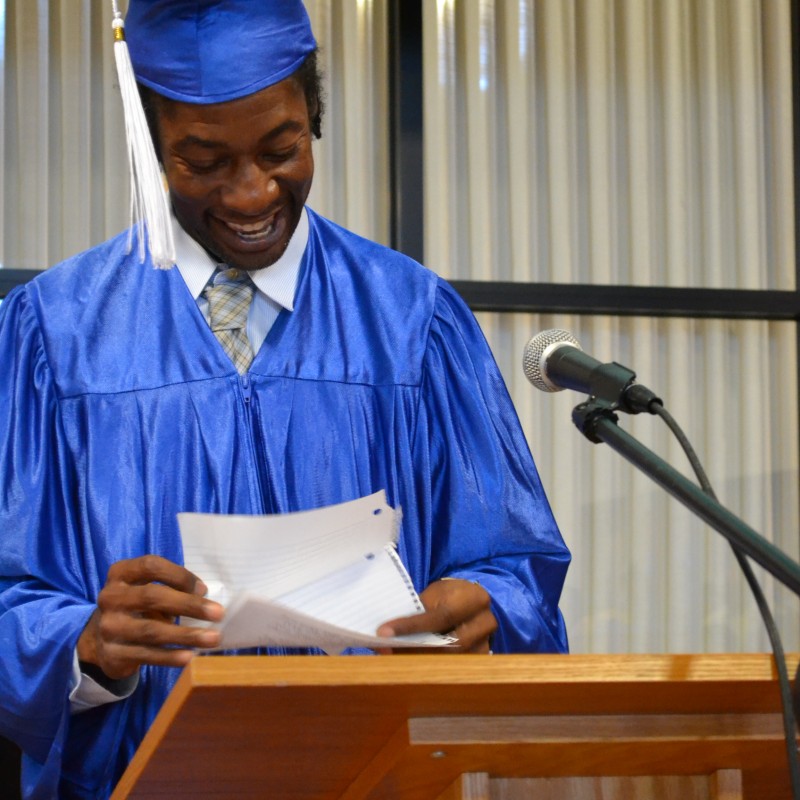 We hold quarterly graduation ceremonies to celebrate the accomplishments of the men and women who have completed the programs. It is a wonderful time to hear the stories of life transformation and to encourage the graduates in the next step of their journey!
"Bridges to Freedom means new life. The old is gone, the new is here. I couldn't ask for a better place, I've made so many friends and go to a good church. I'm very thankful for the City Mission and what they've done for me."~City Mission Graduate