Lisa's Story of Hope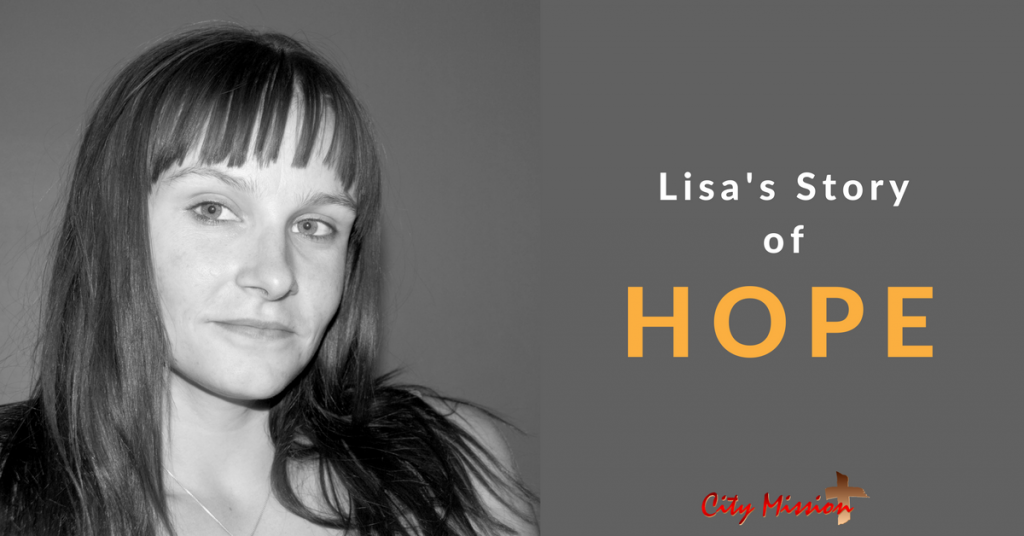 Thank you for your partnership. Each day you're bringing help and hope to people in need.
When Lisa received devastating news of the death of her brother and nephew, it impacted her deeply. At the same time, her health began to fail. "It just felt like I was losing everything."
During this difficult time, Lisa suddenly found herself homeless. She stayed with friends when she could, but often ended up spending nights on the street. She recalls, "You don't sleep often during the night, because you know that it's not really safe to sleep… it was scary."
Then something changed. Lisa heard about our Family Life Center and met with the staff. She was given a clean room, new clothes and a good meal. Over the next several months, she started to feel more like herself, gaining her confidence back, learning new skills and growing in her faith.
Today, Lisa is a new woman– she now has hope and purpose for her future.

Your partnership helped Lisa through a difficult time in her life.
"Today I have a roof over my head, clothes on my body and food in my stomach. I've been without all three and it's awful. It means a lot to know that someone is so generous to care for someone they've never met like me. Thank you."
This Thanksgiving, you are providing food for the hungry and shelter from the cold. You are also helping to transform the lives of people like Lisa. Thank you for caring!
Thank you for making a difference in our community this fall!
*Names and photos are occasionally changed to protect the privacy of our residents, but this a real story of someone you have helped.*