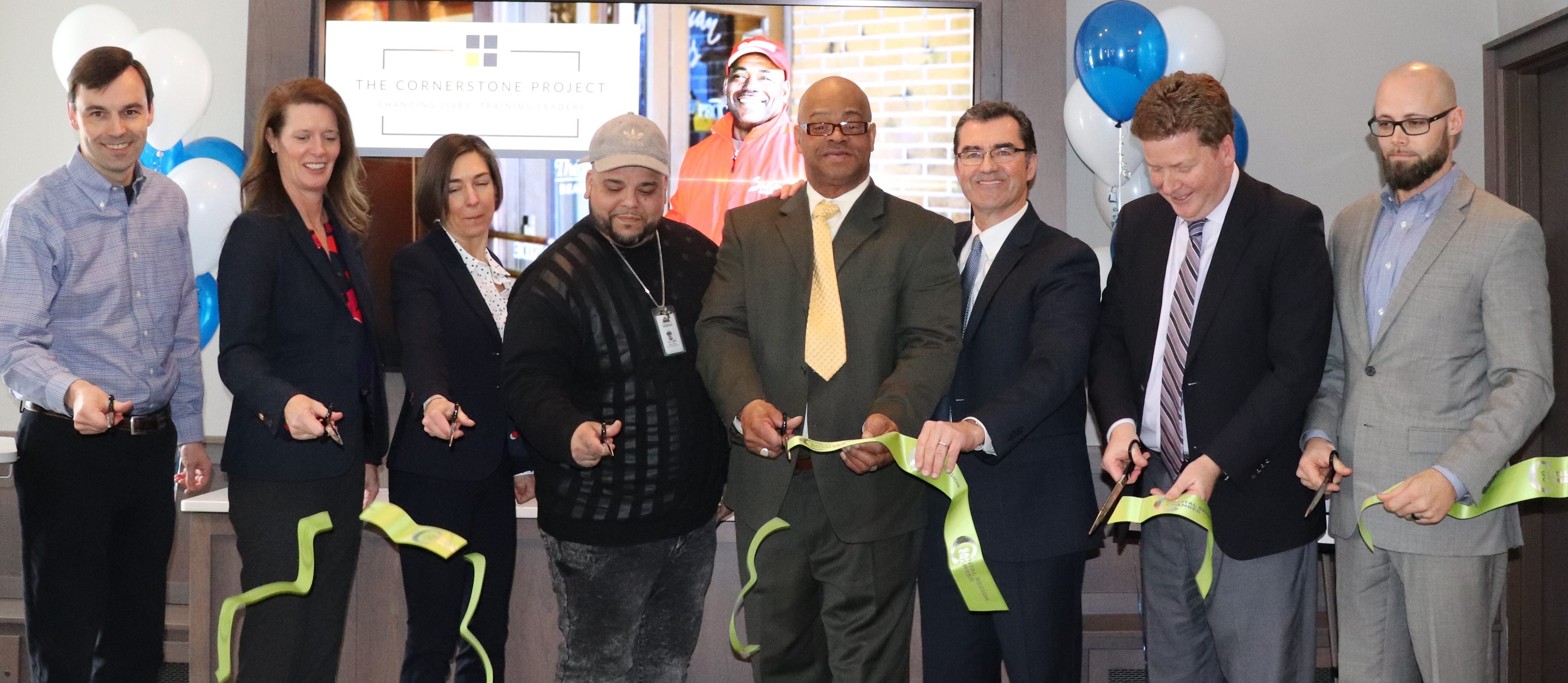 City Mission of Schenectady unveiled the new headquarters of its Schenectady Works program at 816 Union St. on Wednesday, February 27, 2019. The facility houses 30 City Mission employees who staff the Schenectady Works programs and features a training center, computer resource room, community events room and kitchen, coaching rooms, and administrative office space. Nearly 3,000 individuals are served annually by Schenectady Works.
Schenectady Works partners collaboratively with local businesses to provide job training, job search, and job retention services to help under-resourced men and women find success in the workplace. The program focuses on helping men and women obtain jobs and equipping them with skills that will allow them to keep their jobs, leading to long-term success as employees. The strategy is to recruit men and women looking for employment, provide job skills training, place them in a job that will be appropriate for their skillset, and then help them retain the job by providing on-the-job coaching. Through innovative business partnerships, Schenectady Works helps local men and women overcome the barriers to employment, find sustainability at work, and become leaders in the community.
The city-wide workforce development initiative has experienced significant growth since its inception in 2012 and now includes six programs – the Employer Resource Network, Downtown Ambassadors, the Career Training Center, Empower Health, Getting Ahead, and Professional Development.
Our Schenectady Works program has had tremendous success in equipping individuals to become leaders at home, at work, and in the community. This new facility will enable us to serve more members of our community and give them the skills and the hope they need to overcome barriers to success in the workplace.

MICHAEL SACCOCIO, EXECUTIVE DIRECTOR
City Mission opens new Schenectady Works headquarters
THE DAILY GAZETTE | FEBRUARY 27, 2019