UNCOVERING STRENGTH,

FINDING PURPOSE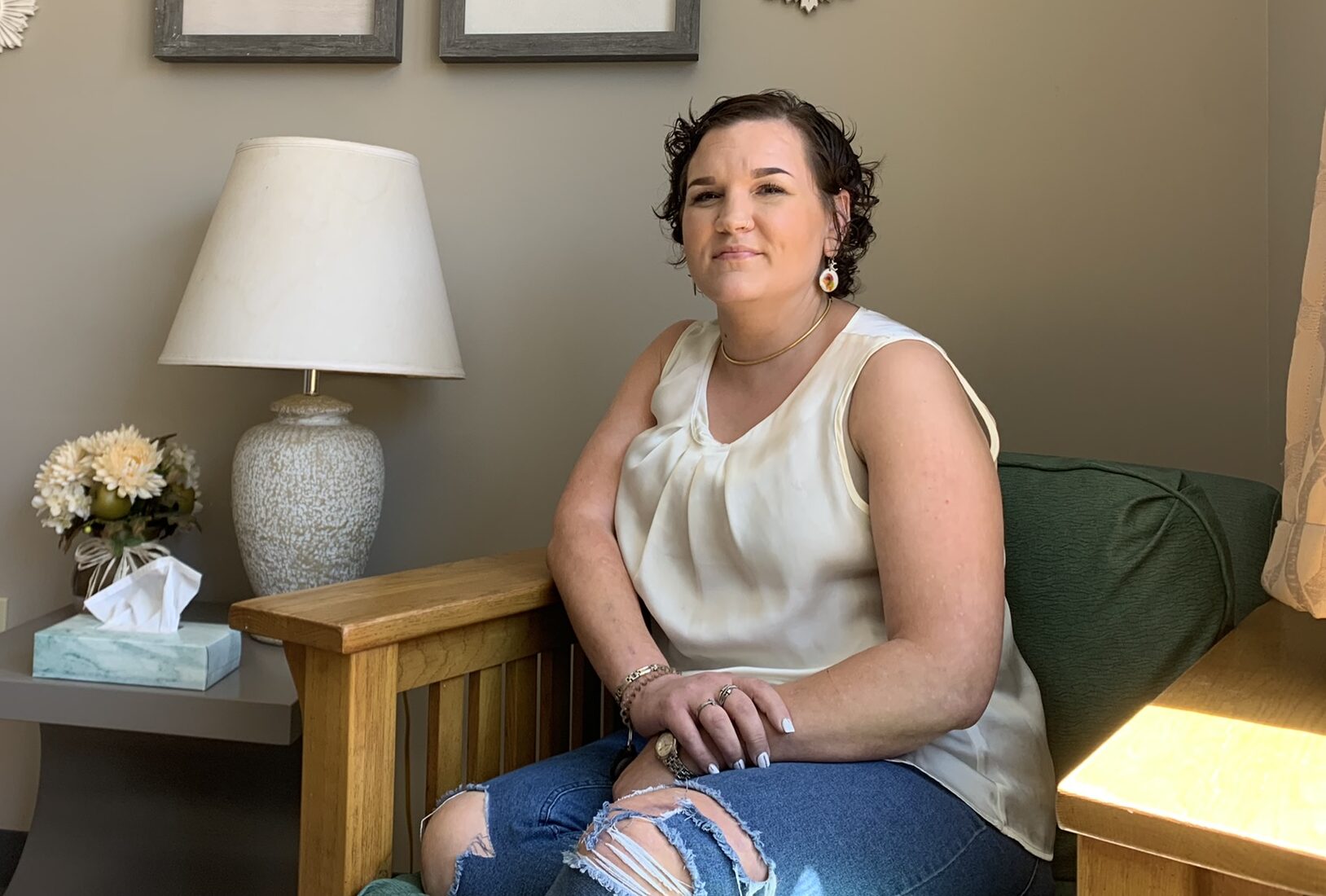 For most of her adult life, Sarah found herself stuck in a devastating cycle of homelessness, addiction, and abuse. Things began to look up for Sarah when she got a job that brought her hope for a brighter future, but this hope was stripped away as COVID made its impact on our commu­nity. Losing her job, Sarah reached what she described as her lowest of lows.
"I often slept in parks and remember showering in a public pool shower without hot water. I went days without knowing when my next shower or meal would be. I wouldn't have anything to eat for days. Sometimes I had to eat mustard packets just to get by."
"I WOULD NOT HAVE LEARNED TO BE WHO HE CREATED ME TO BE IF I HAD BEEN ANY­WHERE OTHER THAN CITY MISSION. "

SARAH, CITY MISSION GRADUATE
Sarah's situation worsened when, one day, she fell ill and ended up in the hospital.
"As soon as I awoke in the hospital, I said to myself, 'God gave me another chance. I will never go back to that life.' But, I had absolutely nothing and nowhere to go."
Being familiar with City Mission, Sarah knew this was where she must come to be saved. After arriving at our Family Life Center and joining our Bridges to Freedom Program, Sarah was determined to make a change and achieve all of the things she had set out for herself so many times before. It was time for her to become the woman she knew God created her to be.
"I knew the possibilities of this program. I said to myself, 'I am going to do the very best I can to utilize every single thing that this program will offer me.'"
Sarah has accomplished more than she had ever imagined possible since arriving at the Family Life Center. In addi­tion to obtaining her driver's license and building healthy relationships, Sarah worked as an intern and is now an employee of City Mission. Her time here allowed her to uncover a true passion for helping people who are in a position she was in not too long ago.
"I am absolutely here because of God and what he wants to do with me. He is using all of what has happened to me so that I can use it to help others. I am so blessed to be here doing this work that I love. I would not have learned to be who He created me to be if I had been anywhere other than City Mission."
With a plan to attend school in the fall, Sar­ah hopes to use her experiences to help other women. Sarah is not only courageous, determined, and a true example of what you are making possible at City Mission, but is full of gratitude. In expressing her thanks for those who have made this all possible for her, she shares,
"I have been in other programs, but never a place with so many resources where we can share the love of God. People do not realize how incredibly blessed we are to just have City Mission exist. Thank you from the bottom of my heart for being the only reason that I was able to accomplish all of the things I have accomplished. I shouldn't be alive, but I am a miracle because of you."
Thank you for helping Sarah, and so many others at City Mission, carve a path to a new future, uncover strength through Christ and find purpose.
*Names and photos are occasionally changed to protect the privacy of our residents, but this a real story of someone you have helped.*