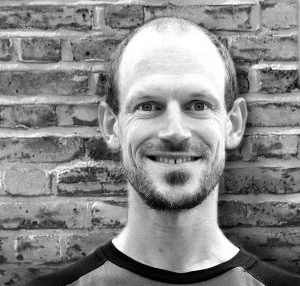 Thank you for your partnership. Each day you're bringing help and hope to people in need.
Sean first came to City Mission because he needed something to eat and a place to sleep. Like so many others, he was hungry. He was tired. And he was scared.
That first night, Sean received something to eat, a warm bed and began talking with our staff. Quickly, he realized that if he was going to change his life, he would need more help.
Sean began to take the steps to turn his life around. He joined our discipleship and recovery program, Bridges to Freedom, and learned new life and job skills. He grew in his faith and started to smile again.
Today Sean is a different man. He is working, full of joy and hopeful about the future.
It all started with a meal. And for Sean, it was more than just a meal… it was the beginning of a beautiful story of God's grace, caring people like you and redemption.
I'm so grateful for this place and how it has changed my life. Thank you!

SEAN, CITY MISSION RESIDENT
Each day, we serve people like Sean who are hungry. Thank you for helping men, women and children like Sean have enough to eat during this special time of year and throughout the winter months. You are providing meals during a critical time.
*Names and photos are occasionally changed to protect the privacy of our residents, but this a real story of someone you have helped.*