OPERATION

WARM & SAFE
Protect men, women and children from the winter cold.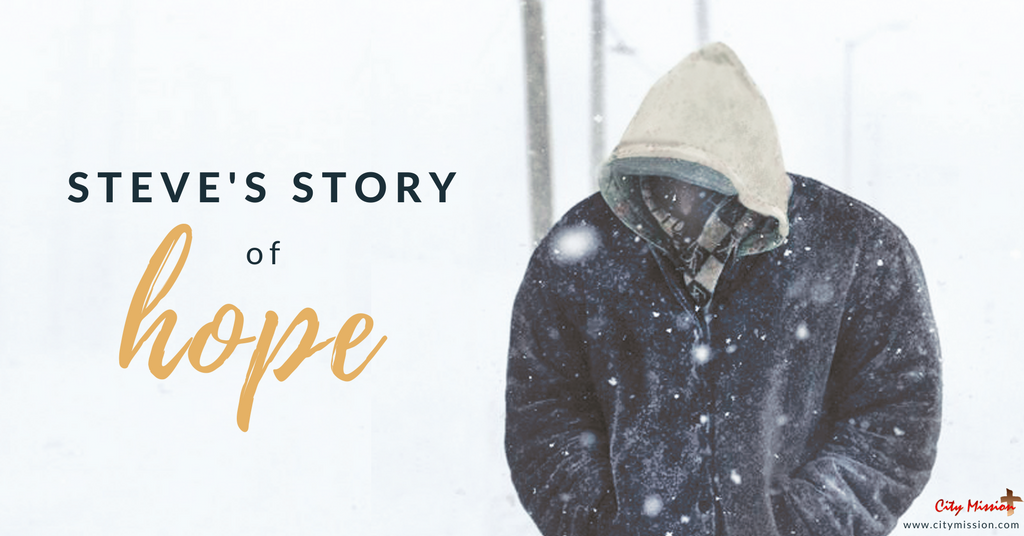 Steve knows what it's like to be without a warm place to live during cold and snowy weather.
"I know what it's like to be cold and sleep on a bench… I know what it's like to hide behind a dumpster in the middle of the night, trying to stay warm."
This winter, Steve is at the Mission. He has found a warm and safe place to live, surrounded by staff and volunteers who care about him. He has learned new skills and is growing in his faith in God. He is working to build a better life.
Today, Steve is thriving and grateful for the help people like you once gave him. He shows that gratitude by helping others find the same help and hope.
"I know what it's like to be cold and afraid… and I want to help people by looking them in the eyes and telling them there's another way."
Thank you for helping people like Steve stay warm and safe this winter.
Thank you for making a difference in our community this winter!
*Names and photos are occasionally changed to protect the privacy of our residents, but this a real story of someone you have helped.*