FINDING PURPOSE AND

GIVING BACK

YOU ARE HELPING OTHERS FIND NEW HOPE IN HARD WORK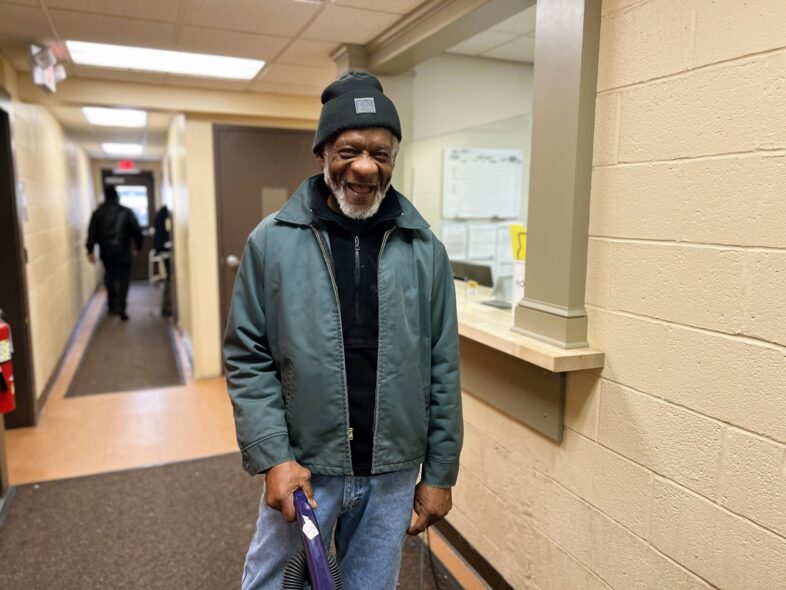 Your kindness is impacting many lives at City Mission. Men, women and children of different ages and backgrounds – but all experiencing hard times –are being helped each day. Walter is one of these individuals. He lived a full life before coming to the Mission, but his struggle to overcome obstacles finally resulted in his having no place to call home. Walter found a place at City Mission, and is grateful to partners like you for the help he has received and the opportunities he has found here. Recalling his early days at the Mission, Walter shares:
"I called my family and told them 'I found a
place that speaks about God and they are
really helping me.'"
Although Walter had family and other loved ones in his life to turn to, he continuously found himself walking along an unstable path. He worked hard all his life, but faced many struggles that led him to City Mission in search of a helping hand. If it were not for the support you have provided in his life, Walter shares,
I would be sleeping in my car if it wasn't for City Mission, only being able to focus on surviving.

WALTER, CITY MISSION RESIDENT
It is because of your thoughtfulness and partnership that Walter is able to celebrate new achievements. Your friendship has helped him find safety, thrive in his health and uncover a true purpose for providing to others what you provided for him.
At City Mission, we often discuss how your compassion inspires others to give back. For Walter, the act of giving back has greatly defined his time here. This has been a true blessing to him, as well as City Mission staff and residents. Walter is doing well in our Bridges to Freedom Discipleship Program and when he is not in classes, you can often find him cleaning the many areas of ministry on our campus.
"The Mission saved me and helped me get back on my feet. I saw a way I could help the Mission – by making it look good and smell fresh. I like to keep the front room especially clean. It's the first impression for people coming in off the street, and I want to help them to have a good first experience. It helps me to help others."
Grateful for God's grace and your generosity, Walter acknowledges the many ways you allowed him to find purpose, rediscover happiness and uncover a new way of living. He looks forward to one day returning to City Mission, standing tall, sharing his testimony of transformation with others…and thanking all those that made it possible.
"City Mission helps not only me, but a lot of people. I hope you know how much I appreciate you. You have blessed me… and for that I hope God blesses you.
Thank you."
Thank You for investing in Walter and giving him, along with so many others, a chance at a new life!
*Names and photos are occasionally changed to protect the privacy of our residents, but this a real story of someone you have helped.*